Posted by: Nick Redfern on August 14th, 2014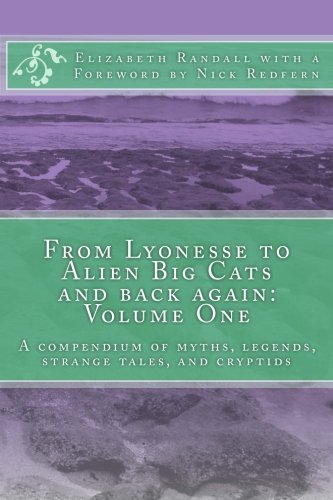 Liz Randall (who writes under the name of Kithra) is a good friend of mine who lives in Cornwall, England.
She has a collection of her writings out right now, which is contained in 2 volumes and that I wrote the forewords for.
They are very cool books that cover a wide range of mysteries, including sightings of "big cats' in the UK, mythology, folklore, ghostly black dogs, sea serpents, and much more…
Their titles are From Lyonesse to Alien Big Cats and Back Again (Vols. 1 & 2).
Here's where you can buy the first volume, and click here for the second.

About Nick Redfern
Punk music fan, Tennents Super and Carlsberg Special Brew beer fan, horror film fan, chocolate fan, like to wear black clothes, like to stay up late. Work as a writer.