Posted by: Nick Redfern on October 31st, 2014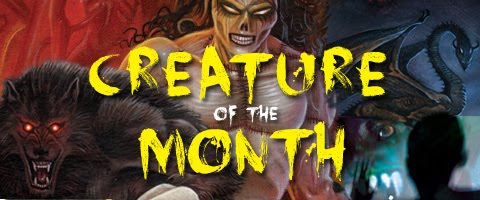 There's a new Creature of the Month article from me at the New Page Books blog, and which starts like this…
"A cemetery in Guadalajara, Mexico that is noted for its highly decorative architecture, pillared buildings, elegant tombs and spacious, tree-enveloped grounds, Panteon de Belen was built in 1848 and closed its doors four years before the dawning of the twentieth century. But, that hasn't stopped its residents from being highly active – which is somewhat notable since each and every one of them is, of course, quite dead!
"Not only that: Panteon de Belen can boast of being home to more ghosts, ghouls and fiends of the night than pretty much any other cemetery in Mexico – and quite possibly even the world, too. That same body of supernatural entities includes just about everything from pirates to bloodthirsty, undead vampires, and spectral hounds to a ghostly, shrieking nun. And such is the interest and fascination in the specters of Panteon de Belen, that guided tours of the cemetery have become incredibly popular, and particularly so – and certainly most appropriately – during the course of the Mexican holiday of November 1-2: Day of the Dead. And, now, you shall see exactly why."

About Nick Redfern
Punk music fan, Tennents Super and Carlsberg Special Brew beer fan, horror film fan, chocolate fan, like to wear black clothes, like to stay up late. Work as a writer.