Posted by: Nick Redfern on November 13th, 2012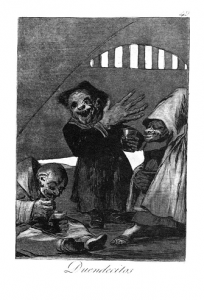 "They were scarcely two feet high, walked erect, and had perfectly a human form. They were of a sallow white, without any hair, except in those parts in which it is customary for mankind to have it. By their melancholy, they seemed to have a rational sense of their captivity, and had many of the human actions."
What were they? Well, as Dr. Beachcombing tells us, they came from the Indian interior and were the subject of much talk back in the 18th Century.
And here's Dr. B to tell you all about them…

About Nick Redfern
Punk music fan, Tennents Super and Carlsberg Special Brew beer fan, horror film fan, chocolate fan, like to wear black clothes, like to stay up late. Work as a writer.