Posted by: Nick Redfern on August 29th, 2013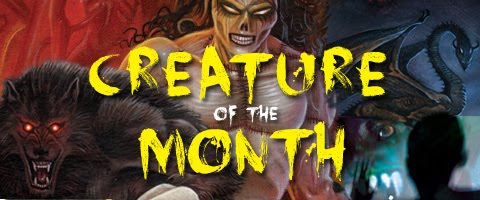 "Back in the 1930s, a strange and sinister story surfaced of a diabolical beast rumored to haunt an old Irish castle. According to two ghost authorities of that long gone era, Marchioness Townshend and Maude Ffoulkes, '…the truth of this story was vouched for to Mr. Reginald Span by the Vicar of the Anglican Church, Arizona, as it happened to some friends of his when they once rented a picturesque castle in the South of Ireland.' And, with that said, read on.
"So the very weird saga goes, late one particular night, in the latter part of the 19th century, a certain 'Mrs. A' was sitting alone in one of the castle's bedrooms, awaiting the return of her husband. Suddenly, there was the distinct and unmistakable sound of one of the doors banging in the corridor outside the room. More disturbingly, footsteps could be heard, too. Someone or something was creeping around the old castle…"
That's how my new article at New Page Books' Creature of the Month page begins…

About Nick Redfern
Punk music fan, Tennents Super and Carlsberg Special Brew beer fan, horror film fan, chocolate fan, like to wear black clothes, like to stay up late. Work as a writer.