Posted by: Nick Redfern on June 26th, 2013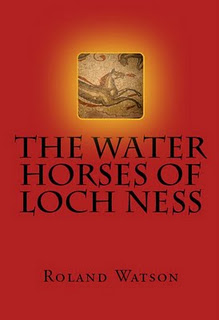 "…the object, in my opinion, is not a bird. If it was the Loch Ness Monster, then evidently it surfaced for only a short time before submerging again. Flash sightings are not uncommon and the Monster is often been and gone before its audience even realises what is going on. From a Nessie perspective, this would appear to be the case here.
"As for the morphology of the creature, the sinusoidal nature of the 'neck' is not unusual either. The witness database certainly points to a neck (or whatever the appendage is) possessing a high degree of flexibility. Some witnesses also refer to something akin to musculature rippling or changing though it is unclear what is actually changing under that monstrous skin."
Now, if you're wondering what the two paragraphs above are all about, I'll tell you. They are extracted from the latest article by Roland Watson/a.k.a. Glasgow Boy at his Loch Ness Mystery blog.
Roland (the author of The Water Horses of Loch Ness) takes a look at a purported photo of a Loch Ness Monster. Moreover, it's a photo that often fails to get the same degree of publicity and commentary as others.
Roland, fortunately, provides us with a good look at the photo, as well as a solid analysis of what it shows, or doesn't show.
Here's where you can find the full article.

About Nick Redfern
Punk music fan, Tennents Super and Carlsberg Special Brew beer fan, horror film fan, chocolate fan, like to wear black clothes, like to stay up late. Work as a writer.