Posted by: Nick Redfern on November 18th, 2012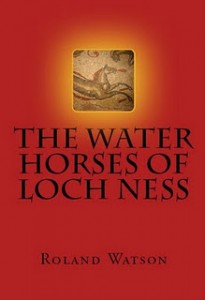 There's a new post at the Loch Ness Mystery blog from Glasgow Boy, which begins like this:
"This post is a 'folder' for the various articles I have posted on this blog regarding the sceptical position on the Loch Ness Monster. But what exactly is a 'scepticism'? In this particular context, it refers to a modern trend in scepticism which questions a belief in a large set of creatures in Loch Ness on the basis of scientific understanding and logical deduction. When applied to various people, it can be a rather nebulous term since 'sceptics' just like 'believers' can come in various forms. I say that because, people can take a sceptical stance on subsets of evidence for the Loch Ness Monster but still believe there is a large creature in the loch."
And here's GB's complete article.

About Nick Redfern
Punk music fan, Tennents Super and Carlsberg Special Brew beer fan, horror film fan, chocolate fan, like to wear black clothes, like to stay up late. Work as a writer.