Posted by: Nick Redfern on February 16th, 2013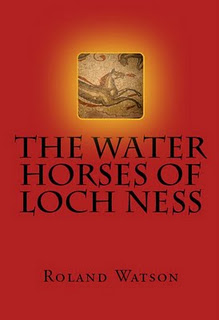 Glasgow Boy gives us an excellent overview of what just might be the strangest Loch Ness Monster-themed sighting of all.
GB starts as follows…
"This strange tale is told by the witness, Lieutenant McP Fordyce, as he related it to The Scots Magazine back in June 1990. This account took place a year before the Loch Ness Monster first began to appear in newspapers.
"'In April l932 while living in Kent, my fiancee and l travelled to Aberdeen to attend a family wedding. At the conclusion of the function, rather than return south straight way, I decided to show her a little of my native land. We cut across to Inverness where preparations appeared to be in full swing for a Highland Gathering.
"'After dinner in the late evening we took a stroll through the the town. and saw men in shop doorways and at street corners practising on their bagpipes. The air was full of sublime music (my version), rent with strange, wild sounds (her description although she never expressed it at the time!).
"'The following morning we set off on our journey back to England. The weather was fine, a beautiful spring day, and we had a lovely run by the side of Loch Ness as far as Foyers where we spent a short while admiring the famous waterfall. Shortly after leaving Foyers, the road to Fort William turns away from the lochside and runs through well-wooded country with the ground falling slightly towards the loch."
And, it's at this point that a weird creature loomed into view. In fact, a really weird creature…

About Nick Redfern
Punk music fan, Tennents Super and Carlsberg Special Brew beer fan, horror film fan, chocolate fan, like to wear black clothes, like to stay up late. Work as a writer.