Posted by: Nick Redfern on October 25th, 2012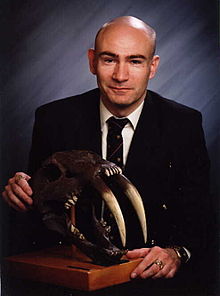 Good friend Dr. Karl Shuker continues to provide excellent posts, and his latest is no exception. It starts as follows:
"As a child in the late 1960s, I owned several of the animal editions in a series of tiny but fascinating books, each barely 3 inches long and containing just 32 pages, which were published by Bancroft and were aptly entitled 'Bancroft Tiddlers'. Sadly, most of mine are now long gone, having either fallen apart from over-enthusiastic use or been cut up for their pictures to paste in my numerous animal scrapbooks that I used to prepare with great zeal back in those far-distant days.
"One 'Bancroft Tiddler' dealt with beetles (and I still own this today), others dealt with prehistoric animals, rare animals, tropical birds, etc. However, the one that I still recall most readily, #13 in the series, was entitled Freaks of Nature, and the reason why it made such an impression upon me was its front cover picture – which featured one of the most extraordinary creatures that I had ever seen."
Want to see that same creature and read Karl's thoughts on the matter? Then read on!

About Nick Redfern
Punk music fan, Tennents Super and Carlsberg Special Brew beer fan, horror film fan, chocolate fan, like to wear black clothes, like to stay up late. Work as a writer.