Posted by: Nick Redfern on June 4th, 2014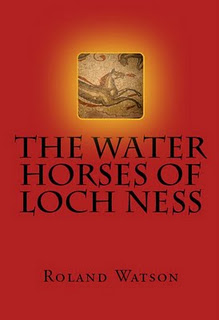 "I was in the library going over some old newspapers from the 1940s and followed up a reference to a sighting made over 120 years ago. The reference was made in The Encyclopaedia of the Loch Ness Monster by Paul Harrison who in turn refers to the Inverness Courier for the 16th January 1948.
"It concerns a letter mentioned in the Courier from a man called H. J. Craig who was then living in Western Australia. At the time of writing, Mr. Craig was probably around 70 years of age and recounted a tale when he was a boy fishing with his brother in a rowing boat near Urquhart Castle. The original clipping is reproduced below for your reading (click on each image to enlarge)."
The above-words are from the latest blog post by Roland Watson, at his Loch Ness Mystery blog.
Check out this link to the complete story, on an early encounter of the Nessie kind…

About Nick Redfern
Punk music fan, Tennents Super and Carlsberg Special Brew beer fan, horror film fan, chocolate fan, like to wear black clothes, like to stay up late. Work as a writer.