Posted by: Guy Edwards on December 1st, 2013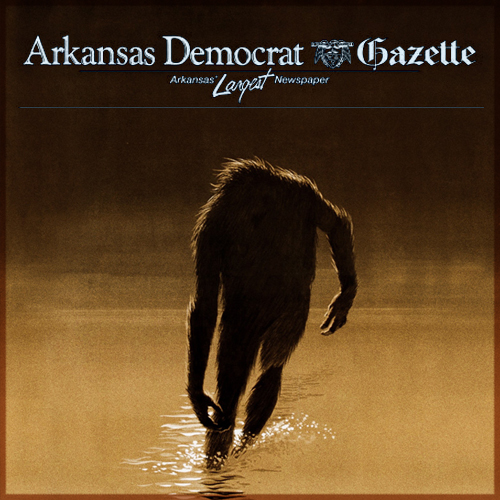 "I've heard it twice. It's a different sound. I don't know what you would call it. It'd be a sound like a cross between a cow bellow and a panther screaming." –Arkansas Resident
Exactly 15 years ago today the Arkansas Democrat-Gazette  reports on an uptick of Fouke monster sightings. the Fouke monster was made famous by the 1972 horror docudrama Legend of Boggy Creek.
The season 4 opener of Animal Planet's Finding Bigfoot revisited the home of the Fouke Monster. Four decades later this local legend continues to stir the hearts and minds of the local residents. Watch the Finding Bigfoot Arkansas promotional video and read the full Arkansas Democrat-Gazette article at Bigfoot Lunch Club 

About Guy Edwards
Psychology reduces to biology, all biology to chemistry, chemistry to physics, and finally physics to mathematical logic. Guy Edwards is host of the Portland, OR event HopsSquatch.com.