Posted by: Craig Woolheater on March 18th, 2014
Stan Gordon, author of Silent Invasion, talks about a strange case from Presque Isle, PA from 1966.
Bigfoots From Space
Bigfoot researchers believe that bigfoot could potentially be from space.
UFO Bigfoot (Presque Isle, PA) – The summer of 1966 brought reports of a mysterious creature to Presque Isle. During an outing to the shore, witnesses claim to have encountered a hostile bigfoot with extraterrestrial origins. In a time when the space race captivated the public's attention, this close encounter prompted an intense federal investigation of the hulking hairy beast from space.
Monsters and Mysteries in America: Alien Bigfoot, Cajun Werewolf, Lake Pepin Monster
Season 2 Finale Airs Friday, March 14 at 10/9c on Destination America.
Also airs:
Tuesday, March 18 at 8:00 PM Central
Tuesday, March 18 at 11:00 PM Central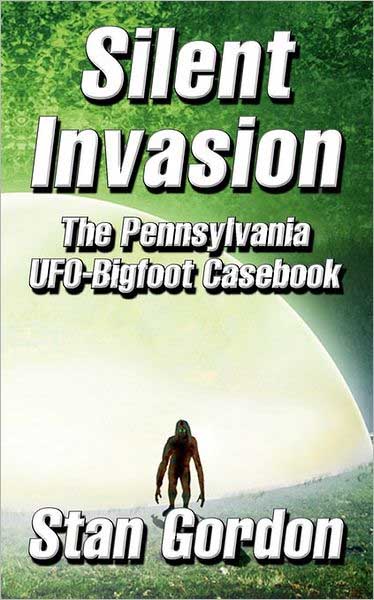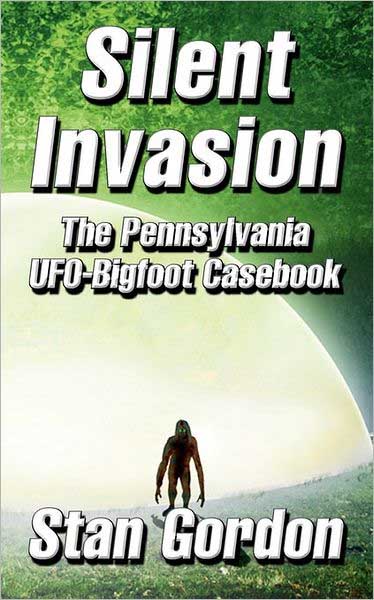 Stan Gordon began his journey in field investigations of UFOs and other Paranormal encounters in Pennsylvania in 1965. During 1973 UFOs began to make widespread appearances in the sky across the Keystone State. It was during the summer of that year however when a mysterious wave of events began to unfold. Alarmed citizens over a widespread area reported close encounters with huge hairy Bigfoot-like creatures. Frightened residents called local authorities and media outlets reporting enormous footprints and terrified animals. As the pace of the abnormal encounters quickened through the following months, more eyewitness reports of other strange creatures, and a variety of other paranormal events came to the attention of Gordon's investigation team. Stan's second book covers many of the mysterious incidents from that period which continued into 1974, including illustrations and photos. For the first time the author reveals many new details about this puzzling period of time. Some of the startling cases discussed suggest that there may be more to the Bigfoot mystery than a flesh and blood explanation. Some of the first hand accounts and details you will read about include: • UFOs And Bigfoot Seen At The Same Time And Place • The Case Of The Vanishing Bigfoot • Bigfoot Shooting Incidents • UFO Landings And Car Pursuits • Mystery Men Interviewing Witnesses And Destroying Evidence • The Government Interest
About Craig Woolheater
Co-founder of Cryptomundo in 2005. I have appeared in or contributed to the following TV programs, documentaries and films: OLN's Mysterious Encounters: "Caddo Critter", Southern Fried Bigfoot, Travel Channel's Weird Travels: "Bigfoot", History Channel's MonsterQuest: "Swamp Stalker", The Wild Man of the Navidad, Destination America's Monsters and Mysteries in America: Texas Terror - Lake Worth Monster, Animal Planet's Finding Bigfoot: Return to Boggy Creek and Beast of the Bayou.