Posted by: Loren Coleman on August 28th, 2007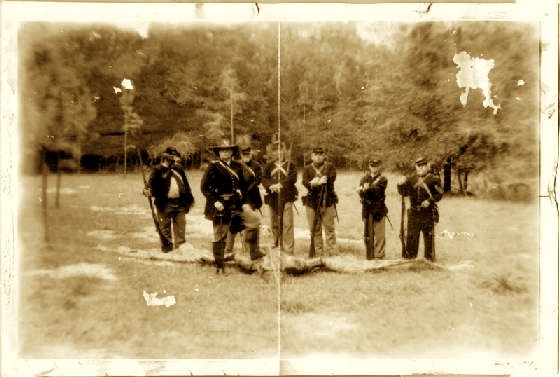 I've returned from Patrick Huyghe's cabana, completing this weekend, the extended adventure in transporting the "Civil War Mystery Pterodactyl" to New England.
The following images are courtesy of Allie Huyghe. The photo above is courtesy of Gregg Hale, Executive Director, Haxan Productions, Fox TV (at the time).
My deep thanks to the Huyghes for their great hospitiality, cryptozoological conversations and Fortean brainstorming.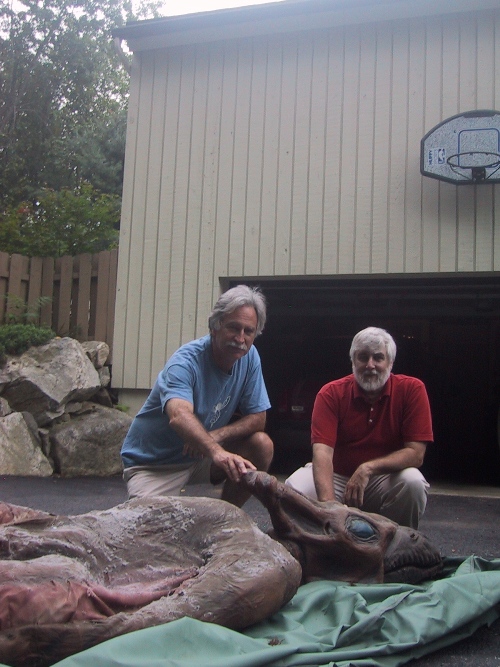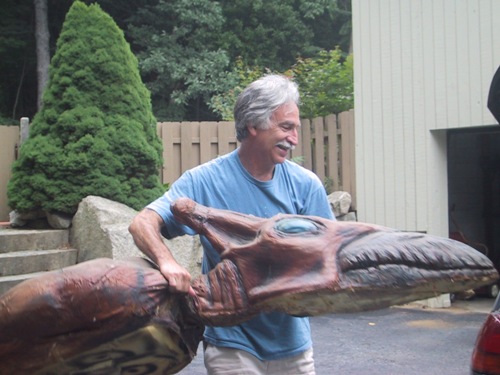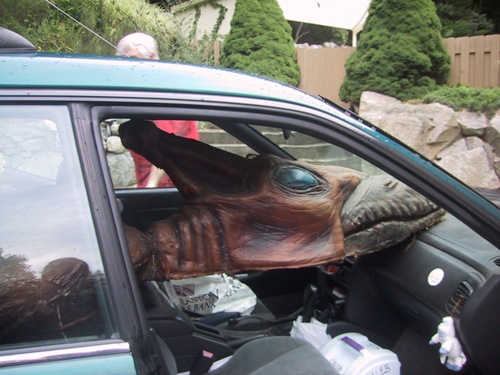 By the way, if you were the passenger in a car with New York plates driving on I-84, who rolled your window down to ask me "What is that?" – and then had a short dialogue with me about the above – I hope you and the driver had a safe journey home. It certainly ranks as the first time I've been interviewed at 65 mph about a fictional cryptid model in my vehicle and a sci-fi television series.
Finally, since today is Patrick Huyghe's birthday, celebrate with him by going to his site, The Anomalist. See what Patrick created as a Fortean news foundation so, for example, his new news editor Rick Stokes can continously update readers daily on all the breaking news of the unexplained. This Huyghe creation has existed for over a dozen years, and along with Dennis Stacy, intellectually-stimulating journals and many great books are now being published thanks to The Anomalist and Anomalist Books.
Patrick's news site remains the Drudge Report of Forteana and deserves several visits a day.
Congratulations to Patrick on his special annual milestone, specifically today, during a strong lunar eclipse.
Loren Coleman – has written 5489 posts on this site.
Loren Coleman no longer writes for Cryptomundo. His archived posts remain here at Cryptomundo.