Posted by: Lyle Blackburn on June 28th, 2013
It's back! The 1960s sideshow attraction known as the "Minnesota Icemen" has resurfaced and taken up residence at the Museum of the Weird in Austin, Texas. The infamous gaff recently turned up on ebay with an asking price of $20,000. It was promptly sold to an undisclosed buyer, which turned out to be my friend Steve Busti, owner of the Museum of the Weird.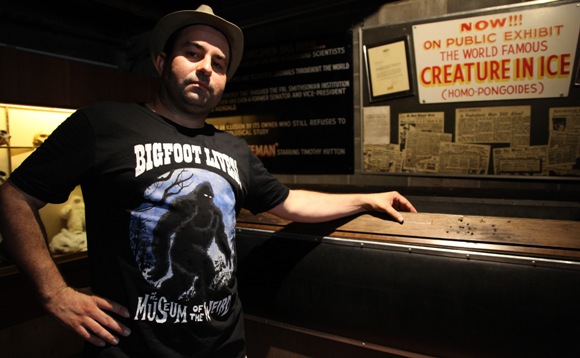 Details of the purchase remained a secret until Tuesday night when the Minnesota Iceman was featured on the A&E network show, Shipping Wars.  In order to transport the Iceman from Minnesota to Austin, Steve worked out a deal with the network.  As part of the episode, entitled 'Crypto-Prank-ology' (derived from the two different driver's loads – one a prank, and the other being the cryptozoology-related Iceman), Steve and the driver Jennifer, stopped off in Fouke, Arkansas where they met up with myself and fellow cryptid researchers, Ken Gerhard, Chris Buntenbah, and John Attaway.  We then took Steve and Jennifer into the woods near Boggy Creek for an evening of "bigfoot hunting."  The next day they continued the trip until finally reaching Austin.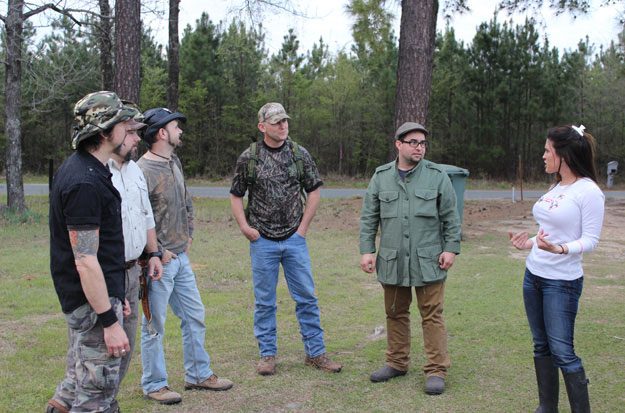 Preparing for the bigfoot hunt. L to R: Lyle Blackburn, Chris Buntenbah, Ken Gerhard, John Attaway, Steve Busti, Jennifer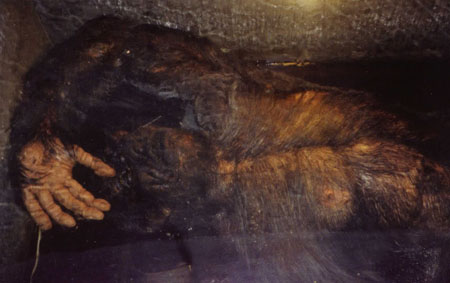 To view the episode, check for listings here:
http://www.aetv.com/shipping-wars/episode-guide/season-4/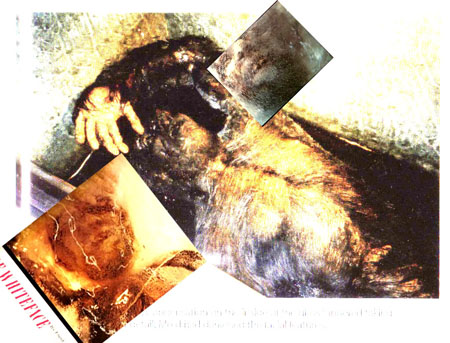 About Lyle Blackburn

Lyle Blackburn is an author, musician, and cryptid researcher from Texas. His investigative cryptozoology books, such as "The Beast of Boggy Creek," "Beyond Boggy Creek," and "Lizard Man," reflect his life-long fascination with legends and sighting reports of unknown creatures. During his research, Lyle has often explored the remote reaches of the southern U.S. in search of shadowy beasts said to inhabit the dense backwoods and swamplands of these areas.
Lyle has been heard on numerous radio programs, including Coast To Coast AM, and has appeared on television shows such as Monsters and Mysteries in America and Finding Bigfoot. Lyle is also a writer for the monthly horror magazine, Rue Morgue, and was recently featured in the documentary film, Boggy Creek Monster.
For more information, visit Lyle's website at: www.lyleblackburn.com