Posted by: Craig Woolheater on February 24th, 2014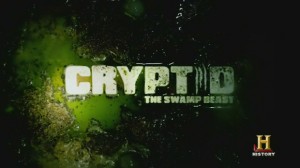 Cryptid: The Swamp Beast, premieres tonight, February 24, at 10/9c.
Gruesome animal killings have left a remote Southern town on edge. The local animal control team thinks a large predator is responsible, but when a hiker goes missing and a corpse is decapitated, many of the townsfolk believe a legendary swamp creature might be to blame.
#Cryptid
---