Posted by: Nick Redfern on June 4th, 2015
Going to the printers this week: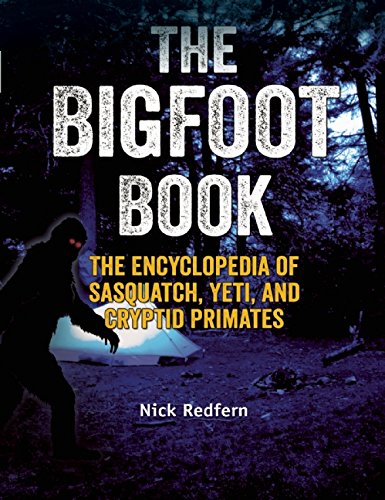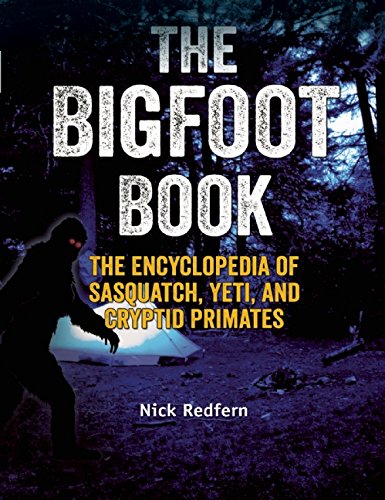 Does a hulking, hairy, 800-pound, nine-foot-tall, elusive primate roam the woods and forests throughout North America—and the world? What should we make of the grainy videos and photos and the thousands of eyewitness reports? Audio-recordings exist purporting to be the creatures' eerie chatter and bone-chilling screaming. Whether called Sasquatch, Yeti, Bigfoot, or something else, bipedal primates appear in folklore, legends, and eyewitness accounts in every state of the union and many places around the world. The fascination with the man-beast is stronger than ever in today's pop culture.
Exploring the history, movies, and literature, the conspiracy theorizing, and the world of the supernatural, The Encyclopedia of Sasquatch, Yeti and Cryptid Primates is a comprehensive resource to the man-beast. With nearly 200 entries and 120 photographs, drawings, and illustrations, it is a detailed guide to understanding, hunting, and avoiding the brute, as well as discovering the facts behind the sightings and horrifying tales.
It covers folklore, mythology, history, and pop culture, including Native American lore, the "wild men" reports in the pages of 19th century-era American newspapers, Florida's Myakka Skunk Ape, Australia's Yowie, China's Yeren, the Himalayas' Yeti, and numerous other mysterious apes.
Various documentaries and reality television shows have all tackled the subject, but Nick Redfern presents a truly encyclopedic look at cryptid primates. It is a richly researched reference, overflowing with fascinating information to make readers think—and reconsider their next camping trip. Look out for it in September 2015.

About Nick Redfern
Punk music fan, Tennents Super and Carlsberg Special Brew beer fan, horror film fan, chocolate fan, like to wear black clothes, like to stay up late. Work as a writer.