Posted by: Rick Noll on December 10th, 2005
I talked with Doug Hajicek, the Director, about it the other night and he is very excited. He thinks it is going to be a great add on to Sasquatch: Legend Meets Science. Edward Herrmann is the narrator for this show. I am sure you all will recognize him… very distinctive voice and adds a lot to the shows content. Trailers for it should start appearing very soon. It will premiere December 15th at 9:00 p.m. (Eastern), on The History Channel. Slated as a look at the history and legitimacy of the real King Kong.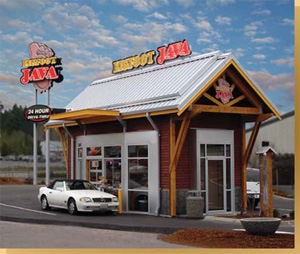 I already have a plan… off early from work… stop at Bigfoot Java for my favorite bevarage… on to the theater for King Kong and then home for Giganto.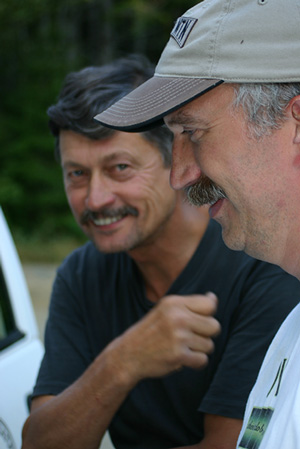 I know we had fun working on GRKK. Here is John and Jeff on the expedition. They are reviewing some pictures made with one of the 30 camera traps set up during it. Wonder what they are so happy about?
I guess when this new King Kong movie hits the DVD market it too will be a must have for Bigfoot Researchers since it will have some interesting extras!
For those of you wanting to order the DVD early just go here… THC is already marketing it.
Doug will be sending me a poster from GRKK and when I get it I'll get a picture up here soon afterwards for you all to see.

About Rick Noll
Rick Noll has been actively searching for the Sasquatch since 1969 and continues his pursuit with extended field trips into the Pacific Northwest's most remote regions. Rick has worked with Peter Byrne, René Dahinden, Grover Krantz, John Green, Jeff Meldrum and the BFRO during all this. He helped with many documentaries on the subject including Animal X: The Skookum Expedition and Sasquatch: Legend Meets Science.