Posted by: Craig Woolheater on May 26th, 2011
Unfortunately, we are unable to embed the news station's video footage here at Cryptomundo.
You can watch the clip at this link.
Caught On Cam: Bigfoot In Colorado?

Several Claim To Have Seen Bigfoot Roaming Around

GREEN MOUNTAIN FALLS, Colo. — Is Bigfoot real? It's a question that many have asked since the first sightings back in the 1800s when explorers began talking about an ape-like creature that walked like a man. Many scientists have brushed off reports that the creatures exists, and so far no real proof has been presented.

Daniel Masias hopes to be the one to prove Bigfoot's exists. His fascination began in 1982 when he claimed to have seen two of the creatures near his Green Mountain Falls home one morning.

"In the winter, when there was snow, we noticed there were footprints. The prints didn't have shoes on them; they were just bare feet," he recalled. Masias described the creatures as hairy and less than 6 feet tall, but the footprints they left behind were not human-like. Masias said one creature has a foot span of about 12 inches, the other about 7 inches.

"So, not really big, about average human size," he said.

When asked why no one has seen these creatures or taken pictures with current technology, Masias said he thinks the creatures are coming through a wormhole, an intergalactic travel portal from one galaxy to another.

Masias isn't the only one to have claimed to have seen Bigfoot. Ken French, a ranger for the Pikes Peak District, remembers seeing a strange creature near Centennial Point, near the summit of the peak. "I saw a dark uniformed color individual walking on the snow, and I stopped my tour bus and ask for binoculars," recalled French.

He thinks the creature was about 1,000 yards away. "It was big and dark and it had a big gate, so it looked unusual to me." French remembered that it walked like a person, but he felt it was odd at the time.

"It's not unusual to see people on a snow slope, usually on a ridge line walking, but you do see people up there occasionally, but it's usually a couple of people," said French.

After the numerous sightings on Pikes Peak, ranger put up a Bigfoot crossing sign to warn visitors of what they could be in store for when they drive up to the 14,110 foot summit.

Masias is convinced he will get a picture of the creature, he thinks is Bigfoot. His motion-sensor camera already has snapped pictures that no one can explain, including one he said is an alien.Tak Landrock
KRDO NewsChannel 13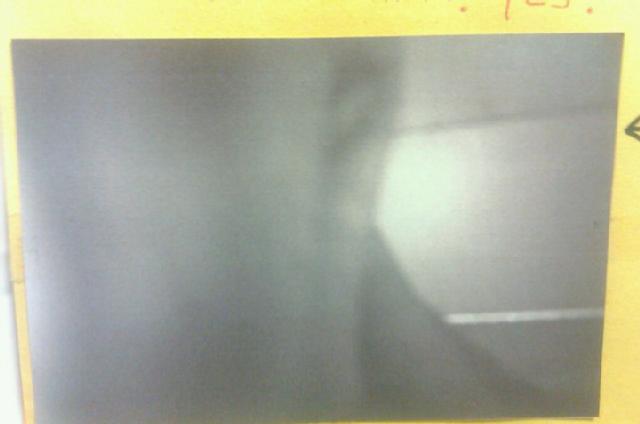 A Colorado man claims this photo proves he's caught an alien on camera.
About Craig Woolheater
Co-founder of Cryptomundo in 2005. I have appeared in or contributed to the following TV programs, documentaries and films: OLN's Mysterious Encounters: "Caddo Critter", Southern Fried Bigfoot, Travel Channel's Weird Travels: "Bigfoot", History Channel's MonsterQuest: "Swamp Stalker", The Wild Man of the Navidad, Destination America's Monsters and Mysteries in America: Texas Terror - Lake Worth Monster, Animal Planet's Finding Bigfoot: Return to Boggy Creek and Beast of the Bayou.