Posted by: Craig Woolheater on December 22nd, 2006
Here at Cryptomundo, we get quite a few submissions emailed to us, from questions, to news tips, stories, from mild to wild, and even photos. Remember the Yarwen, the baby Bigfoot that was sold for $17 million? I'm still waiting for that announcement to hit the streets…
Back in late November, we received an email from an AOL email address, wanting us to post their photos of a "Cryptid Mammal/Reptile." Loren asked some questions about the who, where & when, and didn't get much, if any info in return.
We were told "This is the real thing." So, without any verification, and without any further delay, here is the witness sketch, two photos and an article with an accompanying drawing showing what I can only guess are what the submitter feels are similar creatures.
This is the text of one of the recent emails we received:
why on gods good earth would you not post the biggest story of the twentieth century? This is not a hoax, or a fake, or some joke. we have two seal biologists on board and are planning an expidition to the area in mid august. once again heres the story.
August 2001
While fishing in the mangroves, south of Tampa bay, Florida, Gene Sourwine encountered a most unusual creature. It resembled a seal, but looked like it had gator skin or armor on its back. There were several of the things and he watched in amazment for an hour or so and went home. The next day he returned with his video camera and began a 4 year documentation of the creatures. He is currently working with two biologists from a nearby university and hopes to validate the species.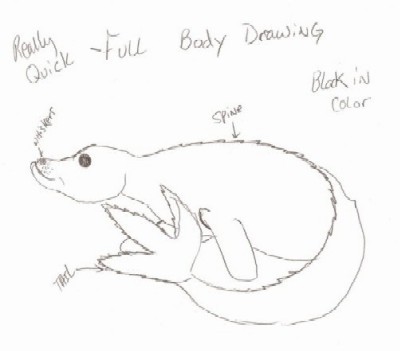 Click on drawing for larger version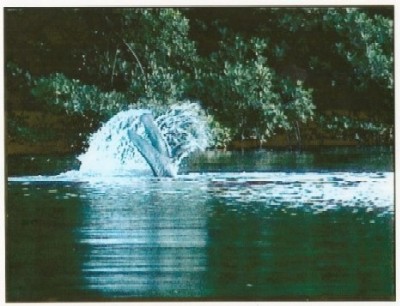 Click on image for larger version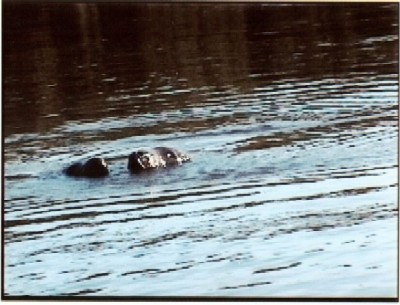 Click on image for larger version
The person that submitted the photos to us has claimed that the two marine mammal biologists believe that it is a prehistoric seal.
Myself, I have no idea…
He has asked where how he can get video clips of the footage they have of these creatures. I have provided a mailing address, as well as advised that I can receive the clips by email.
If the video shows up, and we are given permission to share it, rest assured you will see it here at Cryptomundo.
About Craig Woolheater
Co-founder of Cryptomundo in 2005. I have appeared in or contributed to the following TV programs, documentaries and films: OLN's Mysterious Encounters: "Caddo Critter", Southern Fried Bigfoot, Travel Channel's Weird Travels: "Bigfoot", History Channel's MonsterQuest: "Swamp Stalker", The Wild Man of the Navidad, Destination America's Monsters and Mysteries in America: Texas Terror - Lake Worth Monster, Animal Planet's Finding Bigfoot: Return to Boggy Creek and Beast of the Bayou.