Posted by: Craig Woolheater on April 17th, 2014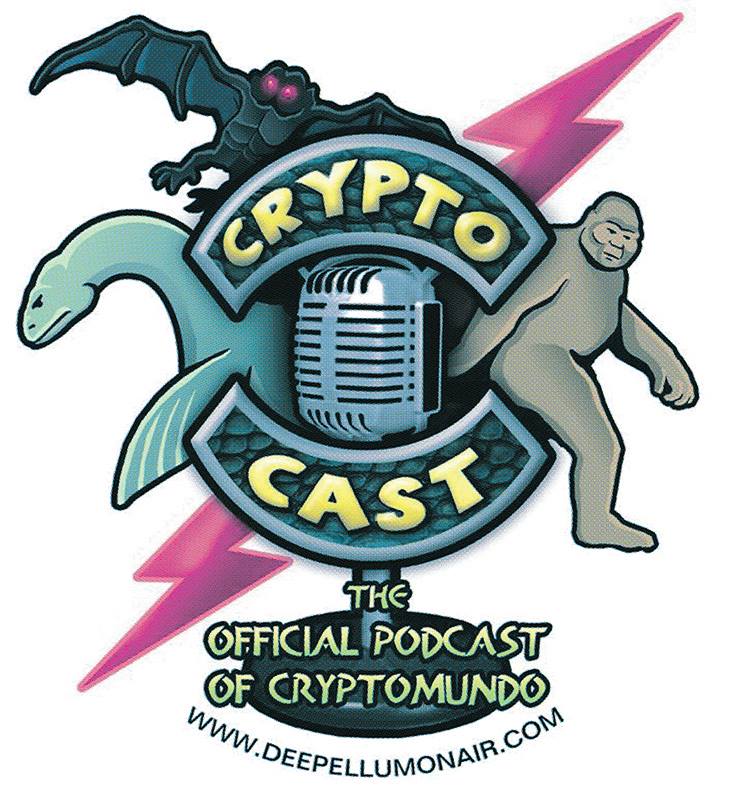 CryptoCast Logo T-Shirts are being produced and will be shipping soon!
Regular sizes and oversized too!
They will also be available at the 2014 Ohio Bigfoot Conference and Monica Rawlins and myself will be there in person!
The CryptoCast is the official podcast for Cryptomundo! Listen live on the air: http://www.deepellumonair.com./ Call in live at 214-747-DEEP (3337).
Join us once a month on Sunday Night for a roundtable discussion of what's going on in the world of Cryptozoology!
The CryptoCast is the official podcast of Cryptomundo. Cryptozoology with the comedy stylings of Craig Woolheater, Monica Rawlins and Howard Goldthwaite, We will discuss the news, happenings, personalities and opinions in Cryptozoology with a comedic slant. Definitely not your father's Cryptozoology.
Craig is the co-founder of the Texas Bigfoot Research Center, as well as the co-founder of Cryptomundo. He claims he saw a Bigfoot in Louisiana in 1994, and in January of 2014, was filmed telling his story and recreating his sighting for Animal Planet's Finding Bigfoot to be aired later in the year.
Monica – says it like it is and much like the Honey Badger, Monica don't give a damn. Monica will slap the shit out of it. A researcher for over 13 years, Monica has been seen on MonsterQuest and Weird Travels. Over the years she has seen and heard it all, so you had better have some damn good evidence to go with that story…
Howard, also known by his code name Chalupacabra, has always loved investigating a good mystery. But crop circles don't qualify. They're just not scary enough. A good mystery needs fangs. Ever since an early interest in the Greer Island Goat Man and the Lake Worth Monster, Howard has been on a quest to separate fact from fiction, scat from splat, and joke from punchline. And he never misses a TV show with the word "monster" in the title.
About Craig Woolheater
Co-founder of Cryptomundo in 2005. I have appeared in or contributed to the following TV programs, documentaries and films: OLN's Mysterious Encounters: "Caddo Critter", Southern Fried Bigfoot, Travel Channel's Weird Travels: "Bigfoot", History Channel's MonsterQuest: "Swamp Stalker", The Wild Man of the Navidad, Destination America's Monsters and Mysteries in America: Texas Terror - Lake Worth Monster, Animal Planet's Finding Bigfoot: Return to Boggy Creek and Beast of the Bayou.