Posted by: Craig Woolheater on April 21st, 2006
As Loren discussed here on Cryptomundo several days ago, the identity of Jan Klement, the author of The Creature: Personal Experiences With Bigfoot, is shrouded in mystery.
Rumors throughout the Bigfoot circles were that Dr. Paul Johnson, a professor at Duquense University in Pittsburgh, PA, was the mysterious Jan Klement.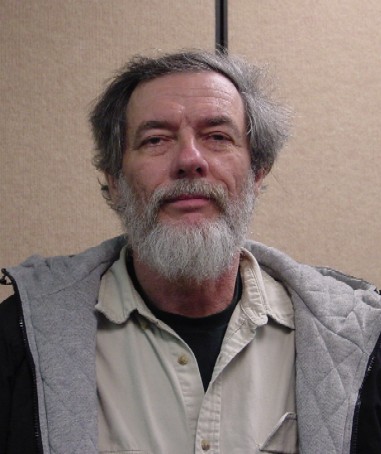 I met Dr. Johnson in May 2005 at the Ohio Bigfoot Conference where he was a scheduled speaker. During the break after his presentation, I introduced myself and asked him point blank if he was the author of the book. He seemed a little suprised and told me that I was the 2nd person that had asked him that. I asked "The 2nd person today?" He replied, "No, the 2nd person that had ever asked him that question." I was more than a little suprised to learn this.
He told me that he was not Jan Klement, but that he thought that he knew who it was, a colleague of his from Duquesne. While I took notes that day, I wanted to make sure that my facts were straight so I sent Dr. Johnson an email, getting his written thoughts on the matter.
The man you refer to was Prof. Walter Skinner. He taught geology and physics at Duquesne. When I first met him in the early 1970s, we realized that both of us were Roberto Clemente fans. I was not aware of his interest in Bigfoot until he gave a seminar on sasquatch here at Duquesne around 1978. The talk concerned sightings in the far west, not local ones. I told him I was investigating creature sightings in Pennsylvania, but I don't recollect his response to that. After that we seldom talked about Bigfoot. I was not aware of Jan Klements's book until a newspaper reporter, who had interviewed me in the past, sent me a photocopy of the book. He found it on a table at a flea market in Pennsylvania. This was probably around 1991-1992. By then Skinner had retired and I didn't make any connection with him. I would estimate that Skinner has been dead for at least 15 years, if not longer. He lived somewhere in Ohio and commuted back and forth to work. I do not know where he was from originally. It is unlikely that his wife is still living.
I read the book, found it interesting, but considered it to be fiction because the story violates everything we know about the Pennsylvania Bigfoot. I lent my photocopy to someone who never returned it so I no longer have one. It wasn't until the mid 1990's that people began asking me if I was Jan Klement. Then somehow I found out that the writer was a Clemente fan. I'm not sure who told me that. Perhaps it was in the book itself. I don't recollect. It was then that I thought about the possibility of it being Walter Skinner. Beyond that I have no proof.
Most of the people who knew Skinner are long gone, but when I get a chance this summer, I'll try to track down others who knew him.
And if I get any updates from Dr. Johnson, you'll read them here on Cryptomundo.
About Craig Woolheater
Co-founder of Cryptomundo in 2005. I have appeared in or contributed to the following TV programs, documentaries and films: OLN's Mysterious Encounters: "Caddo Critter", Southern Fried Bigfoot, Travel Channel's Weird Travels: "Bigfoot", History Channel's MonsterQuest: "Swamp Stalker", The Wild Man of the Navidad, Destination America's Monsters and Mysteries in America: Texas Terror - Lake Worth Monster, Animal Planet's Finding Bigfoot: Return to Boggy Creek and Beast of the Bayou.