Posted by: Susan Fair on March 27th, 2014
Eldersburg Branch Library
For ages 11 – Adults
What lurks in the wilds of Western Maryland? Join local author Susan Fair for an exploration of the area's creepy creatures, crazy characters, spooky spirits, and legendary locations. Books will be available for signing. A Celebrating America program.
Western Maryland is an area full of breathtaking scenery, fascinating history, and quaint small towns. Oh, and also a surprising variety of monsters, eerie entities, and more than its share of strange goings-on. Join author and fan of weirdness Susan Fair at the Eldersburg Public Library on Wednesday April 2nd when she talks about her book Mysteries & Lore of Western Maryland.
If you live in or plan to visit Western MD, find out whether you need to beware of Dwayyo, Snallygasters, Dogmen, angry spirits, and crazy naked guys. As an added bonus, you'll learn some inventive uses for a dead body that could only emanate from Weird and Wonderful Western MD!
The Eldersburg Library is located at 6400 Hemlock Drive, Eldersburg MD 21784. Call 410-386-4460 or email Susan at sfair0629@gmail.com.
To learn more about Snallygasters and the Snarly Yow, check out my book: Mysteries & Lore of Western Maryland: Snallygasters, Dogmen, and other Mountain Tales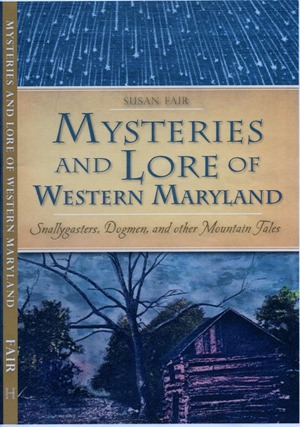 In the shadows of the quiet mountain towns of Western Maryland, strange creatures are said to lurk in the woods while phantoms wander the foothills. The Hagerstown clock tower is reportedly haunted by the ghost of a young artist killed during the Civil War, while the low summit of South Mountain was once host to a mysterious spell-caster, the Wizard Zittle. Farther west, tales of legendary hunter Meshach Browning echo among the Allegany Mountains while visitors to Deep Creek Lake may feel the chilling presence of monks who never left their former monastery. From the 1909 hoax of the monstrous Snallygaster that terrorized the Middletown Valley to the doglike Dwayyo that was spotted near Frederick in 1965, local historian Susan Fair rounds up the bizarre beasts, odd characters and unsolved mysteries that color the legends and lore of Western Maryland.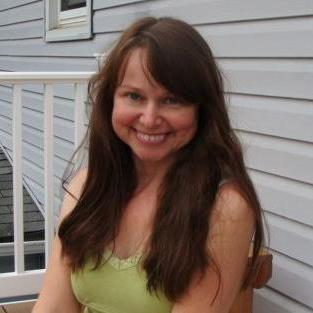 About Susan Fair
Susan Fair lives on the shoulder of South Mountain in rural Maryland, where she works for a public library system. She can also be found writing for numerous publications, exploring the weird and offbeat, and working at an eclectic museum where she often eats her lunch next to a mummified arm.