Posted by: Craig Woolheater on September 23rd, 2010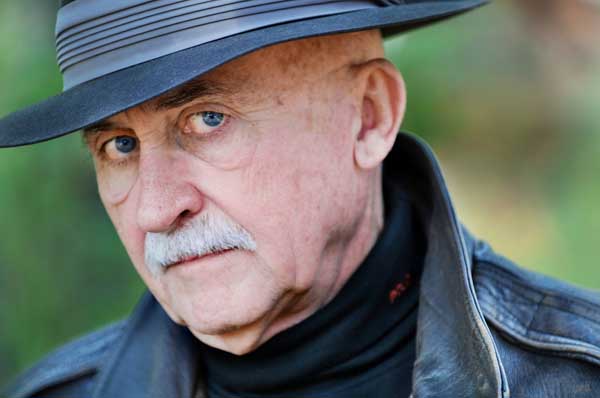 Brenda Ahearn/Daily Inter Lake
Robert W. Morgan of Whitefish outside his home on Tuesday.
Whitefish man took on the mob — and won

When Whitefish's Robert W. Morgan was spending his time in the midst of mafia figures in the 1970s under the pretense of being a filmmaker looking out for their interests, his only fear was for the safety of his daughter.

"She's the only thing I was worried about," he said. "I'm pretty much a fatalist. We all live and we all die, so why not make your life count for something?"

After the evidence he gathered on their drug-trafficking activities was enough to cost the mob more than half a billion dollars, Morgan still worried about threats to his daughter from people such as the son of mob leader Joe Bonnano.

Three decades later, Bonanno's son has died and Morgan was able to find "a publisher with enough guts" to reveal all in his newest book, "Citizen Spy: Vatican Cover-Up: The Mob, Money-Laundering And Murder," released last week by Title Town Publishing.

"Citizen Spy" is the story of Morgan's infiltration of the mafia as a private citizen working with the FBI and the federal Drug Enforcement Agency. It features a foreword written by retired DEA agent Norman Jones and retired FBI agent Frederick Coward. The final chapter shares a confession Morgan heard in London about who killed Pope John Paul I and why.

Morgan, 74, could write any number of books about the different chapters of his own life. The Canton, Ohio, native started out as an engineer for the Federal Aviation Administration working in Washington, D.C. That career didn't suit Morgan's "nosy" personality; he said he questioned too much of what went on, especially with government spending habits.

"I was told to mind my own business," he said.

He moved to Miami and ended up leading the 1974 seven-month long American Yeti Expedition in the Pacific Northwest, partially sponsored by the National Wildlife Federation and supported by the 17-member Science Advisory Board of the American Anthropological Research Foundation.

He earned some fame for his adventures, and after appearing as himself in the televised Smithsonian series "Monsters: Myth or Mystery" and seeing coverage of his exploits by people like Larry King, Tom Synder and Howard Cosell, Morgan was ready to go behind the camera.

He was approached by Bill Grefe, the president of a Miami movie studio, and Morgan provided Grefe with an outline for "In Search of the World's Mysteries," which eventually evolved into Leonard Nimoy's TV series, "In Search Of…"

From there, Morgan ended up working on the crew of the film "Impulse" with William Shatner. From watching the director, Morgan decided he was more than capable of doing his own film directing.

He wrote, produced, directed and played the lead bad guy in what later became a cult-classic horror film, "Bloodstalkers," also known as "The Night Daniel Died." (In 2008 alone, Morgan said he autographed 187 copies of "Bloodstalkers" DVDs for horror-film aficionados.)

Besides eventually giving him a way to approach the mafia, his filmmaking experience had led Morgan to another of his life's chapters, his work with Watergate burglar Frank Sturgis. Sturgis had contacted Morgan to work with "The Untouchables" writer Oscar Fraley on a project about Sturgis' life as a CIA operative.

Morgan began working on the nonfiction book "The Sturgis Files: Lies Our Father Told Us" (which he hopes to publish eventually) and became involved in anti-Castro activities.

On his website, Morgan says he "drafted an innovative concept aimed at forcing Cuban Premier Fidel Castro out of power using psychological warfare techniques with minimal force." Morgan even spent time with Sturgis in guerrilla training camps where anti-Castro agents were being trained. Sturgis died in 1993.

Morgan has been in and out of film work since and is currently back at it with his current project, Talisman Media Group. The objective of the company is to produce low- to medium-budget motion pictures that are profitable, intended mostly for stay-at-home movie viewers.

Morgan wants to depart from his horror-film past and create a base of family-friendly entertainment with a pilot film, "The Secret of ShamanWalk Mountain," about a teenage boy and his young shaman friend.

Morgan is planning for an eventual series, likened to a "Harry Potter in the United States." And because he loves being in Whitefish more than anywhere, he wants to stay local in his production.

"You can do legitimate, good movies here," he said. "We have a hell of a lot of talent here."

Whitefish first captured Morgan's heart when he visited the area with a woman he was dating in the 1970s. He lived in and out of the area for a while but had always planned on becoming a permanent resident. His daughter has roots here, attending Whitefish High School and Flathead Valley Community College.

Morgan's life as a "Citizen Spy" began in the 1970s, when he saw drug sales conducted on his then 11-year-old daughter's playground in Florida. Morgan said that day he followed the vehicles involved to their rendezvous spot in the Everglades.

He was enraged at what was happening and began a one-man campaign to make a difference. His friend Sturgis was able to put him in touch with a group smuggling drugs in Miami, and Morgan gained their trust through his movie credentials.

"They had egos," he said.

By the time Morgan's journey through the mafia world was over, he had dealt with infamous mob figures such as Bonanno, Meyer Lansky and John Charles Piazza III. He had mafia insiders willing to set up a movie studio operation for Morgan in Panama.

He moved from Miami to Atlanta to Tucson at the request of mob figures. And he was privy to information on a money-laundering scheme through the Vatican Bank in Italy.

Morgan operated as a lone infiltrator for three years until his daughter came to live with him. Out of fear for her safety, he decided to enlist the help of the government and was able to provide enough names and details to gain the confidence of the DEA's Jones, who was disbelieving of Morgan's legitimacy at first.

Jones took Morgan on as a confidential informant with the code name "Star."

Morgan was fully aware of the danger of being involved with the mafia, having grown up in Canton, the place gangster Al Capone called "Little Chicago."

"They can smile at your face, buy you dinner and then blow your head off," he said of mafia members. "They don't think the way we do.

"These people have no sense of humor, but I got along with them just fine. It worried me a little," he joked.

"Citizen Spy" is now available at major book stores and through amazon.com and bn.com. It is also available in eBook format.

For more information, visit www.robertwmorgan-alive.com.Heidi Gaiser
The Daily Inter Lake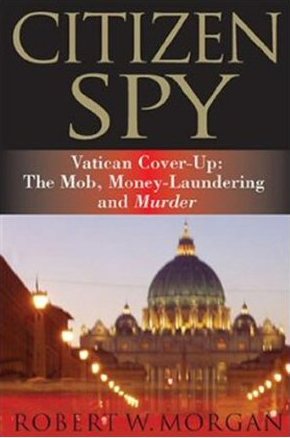 About Craig Woolheater
Co-founder of Cryptomundo in 2005. I have appeared in or contributed to the following TV programs, documentaries and films: OLN's Mysterious Encounters: "Caddo Critter", Southern Fried Bigfoot, Travel Channel's Weird Travels: "Bigfoot", History Channel's MonsterQuest: "Swamp Stalker", The Wild Man of the Navidad, Destination America's Monsters and Mysteries in America: Texas Terror - Lake Worth Monster, Animal Planet's Finding Bigfoot: Return to Boggy Creek and Beast of the Bayou.