Posted by: Guy Edwards on November 29th, 2013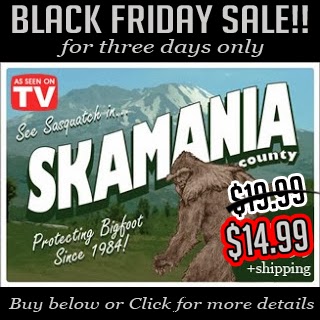 Was $19.99 NOW ONLY $14.99!
FOR THREE DAYS ONLY!!! You can save on these popular tees! Inventory is limited and these are the only Bigfoot tshirts that celebrate the first real law to recognize and protect Bigfoot!
As seen on TV! You may have seen this design on the recent NatGeo show. "Bigfoot: The New Evidence" A tshirt that commemorates Skamania County writing the first law to recognize and protect Sasquatch.
Be the envy of  your family and friends with this collectors edition of the Skamania County Bigfoot tshirt commemorating the first law to recognize and protect Bigfoot. This Bigfoot Tshirt is the perfect gift for your favorite bigfooter–even if that favorite bigfooter is yourself.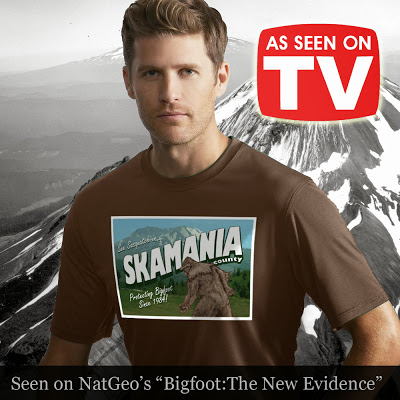 Take advantage of this limited time offer! CLICK NOW to buy your Skamania County Postcard Bigfoot t-shirt !

About Guy Edwards
Psychology reduces to biology, all biology to chemistry, chemistry to physics, and finally physics to mathematical logic. Guy Edwards is host of the Portland, OR event HopsSquatch.com.