Posted by: Nick Redfern on February 5th, 2013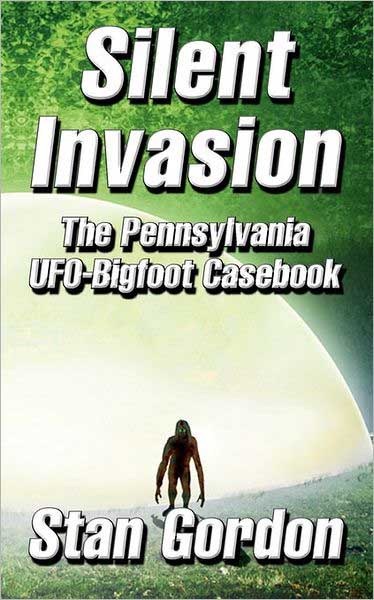 Stan Gordon – author of Silent Invasion – sent me this morning a link to a new post from him which details the high-strangeness that occurred in his native Pennsylvania in 2012. And, much of it was of a cryptozoological nature.
In Stan's own words…
"The year 2012 was very active with reported sightings of Unidentified Flying Objects and encounters with strange creatures as well as other mysterious events as reported from residents from across the Keystone state. Pennsylvania has a long history of strange occurrences. The year was filled with observations of triangular, disc, and boomerang shaped objects as well as formations of luminous globes.
"Information concerning strange incidents during 2012 came to my attention from 50 counties from across the state of Pennsylvania. I also received reports from the neighboring states of Ohio, West Virginia, and Maryland as well. Many witnesses of UFO sightings, strange animal encounters, or other unusual incidents contact me directly, or report to other independent researchers or research organizations. Some of these sources include Peter Davenport's, 'National UFO Reporting Center', www.nuforc.org, the Pennsylvania Chapter of (MUFON) The Mutual UFO Network, www.mufonpa.com, and the Pennsylvania Bigfoot Society, www.pabigfootsociety.com, many of whom I am in contact with.
"As in past years, sightings of UFOs were responsible for the majority of strange events reported. During the 2012 year, however, there were numerous encounters reported with various types of strange creatures among which also included Bigfoot, giant flying creatures and black panther observations. Many other types of strange events also came to my attention including mystery booms, strange footprints and sounds, odd photographic images, and enigmatic clouds and patterns in the sky."
And that's just the start of it all, as Stan Gordon shows…

About Nick Redfern
Punk music fan, Tennents Super and Carlsberg Special Brew beer fan, horror film fan, chocolate fan, like to wear black clothes, like to stay up late. Work as a writer.