Posted by: Guy Edwards on February 23rd, 2011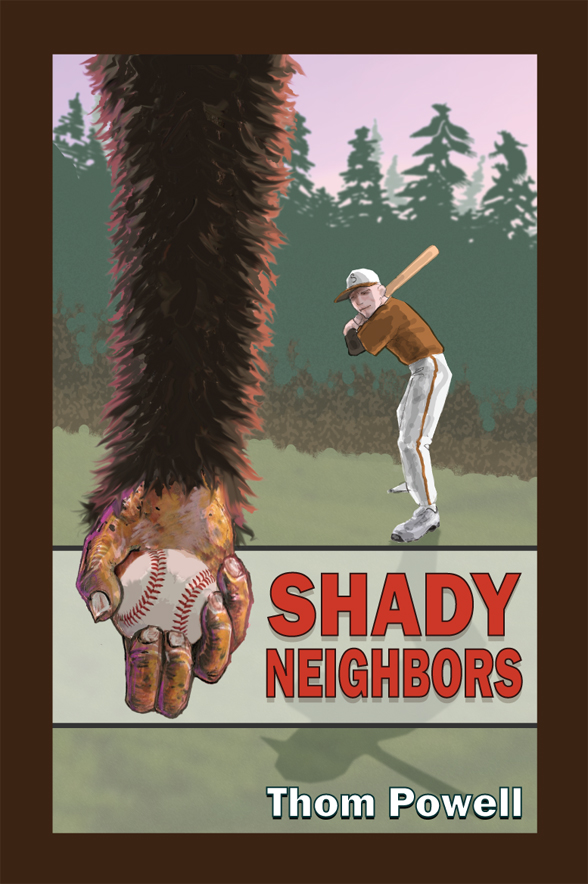 The final artwork for Thom Powell's new book, Shady Neighbors, is complete. Now it is in the publisher's hands. We wanted to share the artwork and an excerpt from the book. Below is a great tease of what is in store in Thom's new book.
"Are you thinking what I'm thinking," Sam asked.

"I think so," Nick replied. "We need to fix that grave right away. Like, today. I'm not going to sleep until we put it back like we found it."

"How soon can you get over here? I can be ready to go in an hour."

By 8:30 the two men were motoring up the road toward Squaw Meadow, bouncing on the bench seat of Nick's pick up; staring silently at the road ahead.

Nick broke the long silence. "I hate to ask what happened to you last night?"

"Nothing major," Sam replied with his usual sarcasm. "They basically made it clear that they would smash my house and my kids if I didn't put the grave back, post haste."

"They?" Nick asked.
You can read a longer excerpt at BigfootLunchClub.com
You can also read Cryptomundo's review of Thom's first book, The Locals here.

About Guy Edwards
Psychology reduces to biology, all biology to chemistry, chemistry to physics, and finally physics to mathematical logic. Guy Edwards is host of the Portland, OR event HopsSquatch.com.