Posted by: Nick Redfern on August 7th, 2012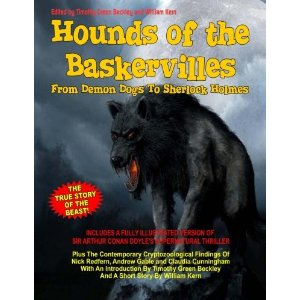 As I begin in a new post at my World of Whatever blog:
"If you're into some of the more Fortean aspects of Cryptozoology, you won't want to miss this! Tim Beckley has just published a new book titled Hounds of the Baskervilles. It's basically a combination of (A) the original Sherlock Holmes novel, The Hound of the Baskervilles; (B) witness reports of real-life encounters with blazing, red-eyed hounds of the pararnormal kind; and (C) various articles from researchers of the Phantom Black Dog variety. Not only that, the book is massively and richly illustrated with excellent old and atmospheric artwork."

About Nick Redfern
Punk music fan, Tennents Super and Carlsberg Special Brew beer fan, horror film fan, chocolate fan, like to wear black clothes, like to stay up late. Work as a writer.