Posted by: Shannon LeGro on November 28th, 2014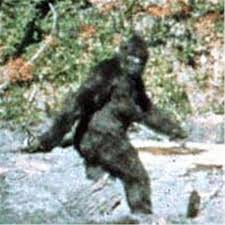 Bigfoot Ground Zero-Interview with Brian Gosselin/Whitehall NY
Tonight at 5pm PST, 8pm EST
Please join me tonight as I bring you the interview I conducted a few weeks ago in Whitehall NY. Over the last 40 years, this area has become famous for Bigfoot sightings over the last 40 years. Brian Gosselin had the sighting that put this small town on the Bigfoot map.
I was able to interview Brian from the spot of his sighting, and he later showed me three casts that, as far as evidence goes, were very compelling. After show, I will post the video of these interviews.

About Shannon LeGro
My name is Shannon LeGro and I've been researching the paranormal since I was a teen, having had my own experience which started me on this path. And for the past several years, a focus on the phenomena that is Sasquatch. I strive to bring a fresh perspective and an open mind to the most intriguing mysteries in our little known universe. Visit my site intothefrayradio.com for more information and the latest episodes of Into the Fray.