Posted by: Shannon LeGro on September 17th, 2015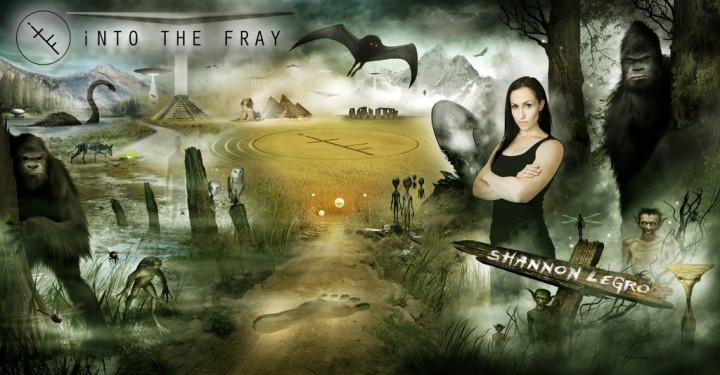 Shannon LeGro's new show, Into the Fray is here. It is a multi-topic venture featuring guests and investigators covering a broad range. With collaborators such as UFO Journalist, Ryan Sprague and Crypto Dark Artist, Sam Shearon, each show will be unique and offer a fresh take on the heavily debated topics in the community.
The premiere episode is tonight, Thursday, September 17th at 7pm PST, 10pm EST.
Click HERE to listen to Episode 1 with Nick Redfern and tour the new site! Don't forget to sign up for the newsletter to stay up to date on the latest iTF happenings and get access to extra content every month.
Episode 1 of iTF features speaker, author and investigator Nick Redfern. We discuss strange deaths connected to the UFO field, men in black, dark entities, cryptids and much more! Tune in every Thursday night to catch a new episode.
Check out the iTF website here.

About Shannon LeGro
My name is Shannon LeGro and I've been researching the paranormal since I was a teen, having had my own experience which started me on this path. And for the past several years, a focus on the phenomena that is Sasquatch. I strive to bring a fresh perspective and an open mind to the most intriguing mysteries in our little known universe. Visit my site intothefrayradio.com for more information and the latest episodes of Into the Fray.