Posted by: Nick Redfern on March 7th, 2013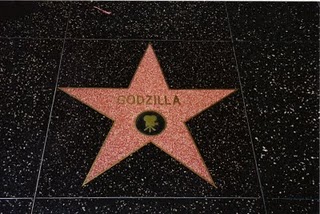 "Not long ago, graphics artist Andy Paciorek alerted me to a truly extraordinary Japanese book on the subject of yokai – the traditional monsters of Japanese legend and folklore. Published in 1972, it was authored by Sato Arifumi, and its title, Nihon Youkai Zukan (日本妖怪図鑑), translates into English as Illustrated Book of Japanese Monsters. Yet although it was ostensibly written for children, its extremely dramatic full-colour and half-tone pictures, drawn by celebrated Manga artist Gojin Ishihara, are often so terrifying and grotesque that I can only assume that kids in Japan are made of very stern stuff indeed!

Kappas (Gojin Ishihara, in Illustrated Book of Japanese Monsters, 1972)
"Nevertheless, slotted among the bloodcurdling images of horrific female entities with hyperextensible necks, maniacally-grinning strangler demons, bizarre ceiling-dwelling scare-ghouls, and numerous other equally macabre monstrosities in human or semi-human form, are representations of various animal yokai too. Some of these mythological creatures are fairly well known outside Japan, but many of them are not."
That's how Dr. Karl Shuker begins an intriguing article, which you can find right here.
And, I thought, why not illustrate this post with a photograph of the highlight of my 2005 trip to Hollyweird – Godzilla's "star."

About Nick Redfern
Punk music fan, Tennents Super and Carlsberg Special Brew beer fan, horror film fan, chocolate fan, like to wear black clothes, like to stay up late. Work as a writer.