Posted by: Nick Redfern on September 17th, 2012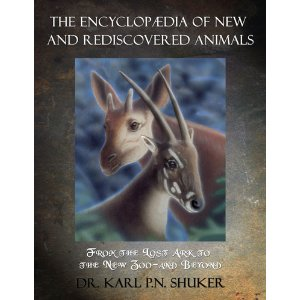 In his latest blog post, Dr. Karl Shuker begins:
"Not all mystery beasts on record are shy, reclusive creatures that take great pains to avoid humankind at all cost. Some, conversely, are actively belligerent, ferocious animals that have reputedly attacked and killed people with impunity, or at the very least, if confronted, possess all manner of ingenious but equally devastating ways of dispatching their foolhardy antagonists. Here, then, in no particular order is my own personal listing of the world's top ten deadliest cryptids – lethal life-forms that only the most brash, or rash, field cryptozoologist is likely to consider pursuing…at their peril!"

About Nick Redfern
Punk music fan, Tennents Super and Carlsberg Special Brew beer fan, horror film fan, chocolate fan, like to wear black clothes, like to stay up late. Work as a writer.