Posted by: Nick Redfern on December 14th, 2012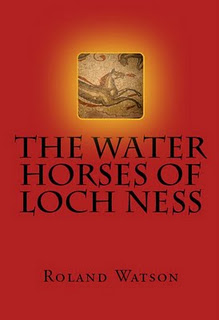 Glasgow Boy tells us at his Loch Ness Mystery blog:
"I will be giving a talk on the Loch Ness Monster to the Edinburgh Fortean Society on Tuesday January 8th 2013. The title will be 'Recent Events From Loch Ness' and reviews the various Nessie related events that have been going on at the loch in 2012 and also a look at 2011.
"It will look at events covered by the media such as the Edwards photo, the Atkinson sonar contact, the Jobes and Rowe photos as well as other sightings. Not all these items will be genuine sightings but then again, neither are they all hoaxes or misinterpretations!
"There will also be a personal view from the grassroots as one who has been to the loch multiple times over that period armed with various monster hunting devices and visiting monster sites and monster witnesses.
"The event will be rounded off with a Q&A session.
"The talk will be held at The Counting House at 7:30pm and you can also check out the Society's webpage. If you can make it, that would be great."
And here's where you can find all the info.

About Nick Redfern
Punk music fan, Tennents Super and Carlsberg Special Brew beer fan, horror film fan, chocolate fan, like to wear black clothes, like to stay up late. Work as a writer.