Posted by: Nick Redfern on May 11th, 2012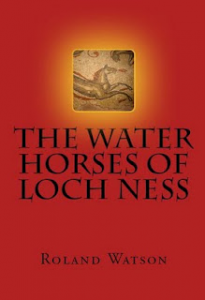 Tim Binnall, the host and the brains behind Binnall of America, emailed me this morning with information on the latest episode of his show, which just happens to be on the Loch Ness Monster.
Here's Tim to tell you all about it:
Roland Watson, The Loch Ness Monster, 2 Hours, 17 Minutes.
"Adding to the menagerie of cryptids covered on the program, BoA:Audio explores the iconic and infamous Loch Ness Monster with our guest Roland Watson, author of The Water Horses of Loch Ness, speaking to us direct from Edinburgh, Scotland. In this marathon conversation, we'll discuss Nessie from a myriad of angles, including the evolution of Nessie in mainstream popularity, the many ways monster hunters have tried to prove its existence, the controversial 'Surgeon's Photo' which allegedly shows the creature, the various theories behind what Nessie might be, how to best 'hunt' the monster, and how the local at Loch Ness feel about mystery after all these years. Plus, of course, tons and tons more. It's a comprehensive conversation with a researcher who has both chronicled Nessie lore and help keep the mystery of the monster alive and kicking in this new millennium: Roland Watson."

About Nick Redfern
Punk music fan, Tennents Super and Carlsberg Special Brew beer fan, horror film fan, chocolate fan, like to wear black clothes, like to stay up late. Work as a writer.