Posted by: Nick Redfern on March 26th, 2014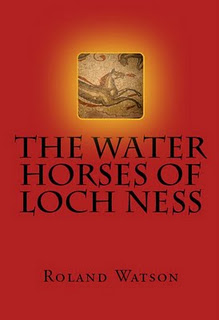 Roland Watson (author of The Water Horses of Loch Ness) has an excellent new article at his Loch Ness Mystery blog. Actually, it's the first of a 2-part feature on the controversy surrounding the bodies of the Nessies. It starts like this…

Is there a Loch Ness Monster? Does anything swim in the dark depths of that Scottish lake? The proofs offered range from controversial photographs and films to close up sightings by various people of varying observational skills. However, the gold standard that will finally convince the majority is a piece of the monster itself.
Once you deliver that pound of flesh to the laboratory of science, it is no longer a case of "if" but "what". To be fair to scientists, that has been pretty much the stance of zoologists since this mystery came to the public's attention 80 years ago. Admittedly though, some have departed from this strict methodology. Dr. Maurice Burton, who worked at the Natural History Museum, was one of the early advocates of some large creature in Loch Ness. As we know, he eventually retracted such views.
There was also Dr. George Zug, curator of Reptiles and Amphibians at the renowned Smithsonian Institute in Washington. Having examined the 1975 underwater photographs of the Academy of Applied Sciences, he said: "I believe these data indicate the presence of large animals in Loch Ness, but are insufficient to identify them."
But, in general, zoological scientists demand a live specimen or a verifiable sample of a dead animal. From these, morphological and genetic analysis leads to the creature being classified and taking its place in the "official" tree of life. Clearly, the Loch Ness Monster still swims outside of that system, despite premature names such as Nessiteras Rhomboteryx.
Visit a few cryptozoological forums and it won't take long to find skeptics deriding any talk of large, unknown creatures in lakes, forests or mountains which do not provide the body. The Loch Ness Monster is no different and the question has to be asked, why has no physical evidence for this creature turned up after eighty years of searching?
The critics say it is because there is no Loch Ness Monster. This blog takes a different answer to that question. But for part one of this subject, I look back at some claimed carcass finds in decades past. To this end, I recommend Glen Vaudrey's "Sea Serpent Carcasses: Scotland: from the Stronsa Monster to Loch Ness".
/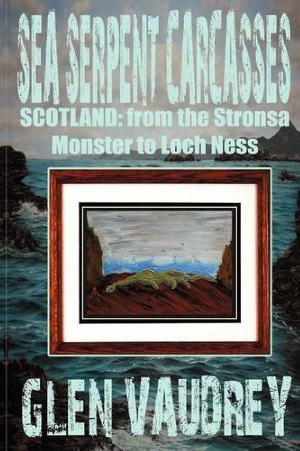 About Nick Redfern
Punk music fan, Tennents Super and Carlsberg Special Brew beer fan, horror film fan, chocolate fan, like to wear black clothes, like to stay up late. Work as a writer.