Posted by: Steve Kulls on May 6th, 2014
Okay gang, a lot of people were stunned at how I took apart "Blinky".

Picture used for analysis.

ELA test indicating digital manipulation
Notwithstanding the provisions of sections 17 U.S.C. § 106 and 17 U.S.C. § 106A, the fair use of a copyrighted work, including such use by reproduction in copies or phonorecords or by any other means specified by that section, for purposes such as criticism, comment, news reporting, teaching (including multiple copies for classroom use), scholarship, or research, is not an infringement of copyright.
But the few "Doubting Thomas'" out there kept saying things like, "How can the data be accurate? Todd keeps his originals close to the vest."
One went so far as to accuse me of making things up…
"I think you're full of crap. This "still" jpeg image was created from a single frame taken from a digital video source. Most likely an MTS file from an AVCHD capable camera. All you have to do is capture a screen shot of the original video, convert the captured image to jpeg format, and you can manipulate it and add all the "convincing" meta data yourself. Hackers do this kind of thing all the time. Technically, the process is referred to as steganography. Nice try. But it isn't difficult to expose your so-called "analysis" as the real hoax here. Have a nice day."  – Tony Reusser, 4/26/14
These were programs and terms foreign to me. However it did give me cause to answer the question myself, "Where did the the photo I use come from, what was it's source?"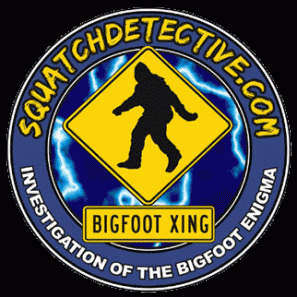 About Steve Kulls
Steve had a lifelong fascination with the Bigfoot phenomena since an early age. In 1998 after reading "Monsters of the Northwoods", and learned that there were numerous sighting reports close to his residence in upstate New York. He began to investigate extremely skeptical but soon changed his mind. Squatchdetective.com was the creation of Steve Kulls, aka "The Squatchdetective" Steve launched Squatchdetective.com with a national outlook in December 2005. In September 2006 he created Squatchdetective Radio. Steve has appeared on numerous local news programs around the country and national venues such as Fox and Friends, and interviewed in print in over 100 newspapers over the last ten years. Steve has appeared on the History Channel the National Geographic Channel, featured on several programs, and authored two book, "Fifty Large," and "What Would Sasquatch Do?" Steve is a former Licensed Private Investigator, in New York, and a former retail investigator of 18 years, a Firefighter and Paramedic