Posted by: Nick Redfern on August 19th, 2012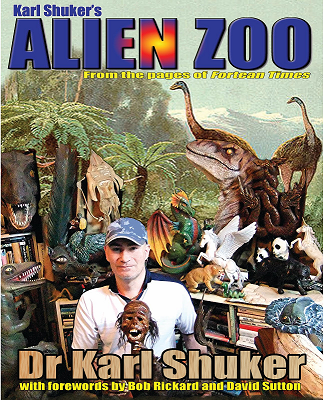 Well, Dr. Karl Shuker continues to pound out fine, lengthy articles – which is excellent news for us!
He begins as follows with his latest:
"Everyone thinks that their pet is special, but the following one really was, at least as far as cryptozoology is concerned – because it became the type specimen of a species of rodent hitherto unknown to science but which was so dramatic in form that an entirely new taxonomic family was created in order to accommodate it. And the name of this radical rodent? The African crested rat, also known as the maned rat, whose remarkable nature is not confined to its appearance but also embraces an equally extraordinary talent for interspecific impersonation. Intrigued? Then read on…"

About Nick Redfern
Punk music fan, Tennents Super and Carlsberg Special Brew beer fan, horror film fan, chocolate fan, like to wear black clothes, like to stay up late. Work as a writer.