Posted by: Nick Redfern on August 8th, 2013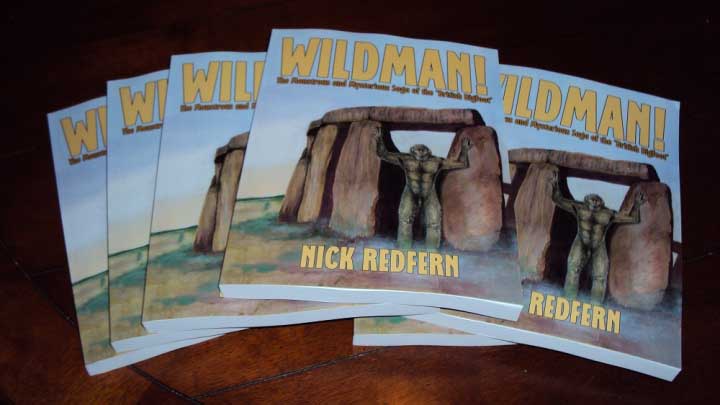 My latest Mysterious Universe article is one that is sure to elevate the blood-pressure and anger levels of countless cryptozoologists everywhere. The reason: it deals with the possibility that Bigfoot can provoke electrical interference. That's right: it's time for lots of irate comments as to why Nick is wrong.
Enjoy!! Or not.
It starts like this:
"In the latter part of 2002 and early 2003, British monster-hunter Jon Downes recalls that, with respect to both him and the staff of his Center for Fortean Zoology, '…there occurred a huge "flap" of Big Hairy Men (BHM) sightings throughout the British Isles that we could not afford to ignore and that required our immediate attention. Indeed, such was the scale of this extraordinary wave of encounters that, even as we made firm plans for an expedition in March, a handful of new sightings of large, man-beasts from the Bolam Lake area of Northumberland, England, arrived in our e-mail In-Box in January that prompted us to undertake an immediate study of the evidence.'"
"On a cold, wintry morning shortly afterwards, Jon and his team from the CFZ hit the road, headed north, and the adventure duly began. When the creature craze was at its absolute height, and while he was personally on-site, Jon prepared careful and copious reports, written in an in-depth style that expertly detailed the significant role played by the Center for Fortean Zoology in the bizarre affair of the Beast of Bolam."
PS: If you're on blood-pressure meds and are a full-on believer that Bigfoot is just a flesh-and-blood ape and nothing else, pop another pill. You know, just in case…

About Nick Redfern
Punk music fan, Tennents Super and Carlsberg Special Brew beer fan, horror film fan, chocolate fan, like to wear black clothes, like to stay up late. Work as a writer.