Posted by: Nick Redfern on December 5th, 2012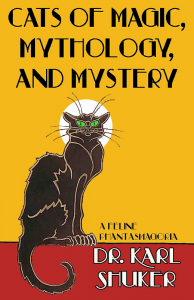 In a new post at his blog, Dr. Karl Shuker begins:
"Even among the exceedingly diverse, and decidedly different, fauna of cryptozoology, occasionally there comes along what can only be described as a truly impossible beast – or, as I like to call such exotica, an impossibeast."
And, as you'll see from this link, Karl has undeniably found such a beast!

About Nick Redfern
Punk music fan, Tennents Super and Carlsberg Special Brew beer fan, horror film fan, chocolate fan, like to wear black clothes, like to stay up late. Work as a writer.