Posted by: Lyle Blackburn on December 12th, 2014
Though the cases are often entangled with urban legend, reported sightings of bipedal, goat-like creatures do enter the realms of cryptozoology. Dubbed "goatmen," the beasts are described as either hairy humanoids with a goat-like head or horned men with fur and hooves, often bent on frightening those who encounter them. With an abundance of shocking tales involving these modern satyrs, author and paranormal researcher, J. Nathan Couch, sets out to explore the phenomenon in his new book, Goatman: Flesh or Folklore. Within the pages, Couch recounts famous cases – including that of the Pope Lick Monster, Maryland Goatman, and the Lake Worth Monster – along with a hoard of other hoof-walking horrors as he attempts to separate fact from folklore.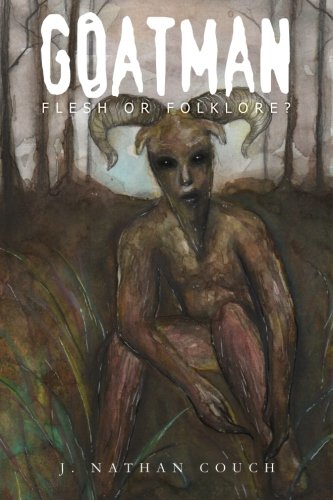 Couch begins the book with a personal experience from childhood that first drew him into a life-long fascination with monsters, and in particular, goatmen. As he spans across the United States, Couch recounts the best of these legends from Wisconsin, to Maryland, over to California, and down to Texas, a state that seems to have an unusual amount of these cases. In each one, Couch does an excellent job of delivering the particulars as he adds his own personal research and conclusions. His method of research is very thorough, bringing both the modern accounts and historical backgrounds into focus. Couch's writing is smooth and easy to read while maintaining a good balance between skepticism and open-mindedness. He goes where the research leads, allowing his conclusions to reflect only that which can be drawn from the evidence.
The concept of a Goatman stretches the limits of zoological logic, but even when the case reeks of local legend or points to another culprit (such as Bigfoot), the stories are interesting. The book is modest at 148 pages, but an enjoyable read that provides new insight into these cases whether you're interested in the cryptid aspect or simply monster folklore.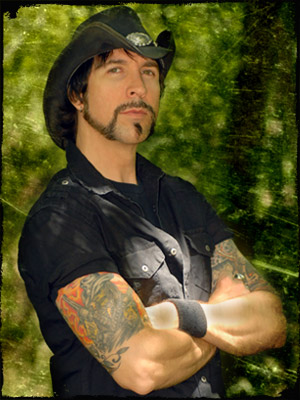 About Lyle Blackburn
Lyle Blackburn's research and writing on the subject of legendary creatures and unexplained phenomenon has been widely recognized as some of the best in the field of cryptozoology. His previous books, including The Beast of Boggy Creek and Momo: The Strange Case of the Missouri Monster, offer a balanced view of the subjects while delivering gripping accounts of real-life mysteries. Lyle is a frequent guest on radio programs such as Coast To Coast AM, and has appeared on television shows such as Monsters and Mysteries in America, Finding Bigfoot, and Strange Evidence. Lyle has also been featured in several award-winning documentary films, including Boggy Creek Monster and The Mothman of Point Pleasant. For more information, visit Lyle's website at: www.lyleblackburn.com