Posted by: Nick Redfern on August 8th, 2012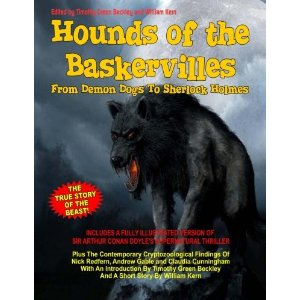 There's a new post from me at Mysterious Universe on those creepy, blazing-eyed black dogs of Britain, which begins like this:
"In the early-to-mid 1980s, truly surreal and sinister reports began to surface of a creature that became known at a local level as the Ghost Dog of Brereton – a reference to the specific area of Staffordshire, England from where most of the sightings originated. Brereton once had its very own identity; but today it is considered to be a part of the town of Rugeley – or Rudgeley, as it was originally known, according to the Domesday Book, and which translates as 'the hill over the field.'"

About Nick Redfern
Punk music fan, Tennents Super and Carlsberg Special Brew beer fan, horror film fan, chocolate fan, like to wear black clothes, like to stay up late. Work as a writer.