Posted by: Nick Redfern on March 5th, 2014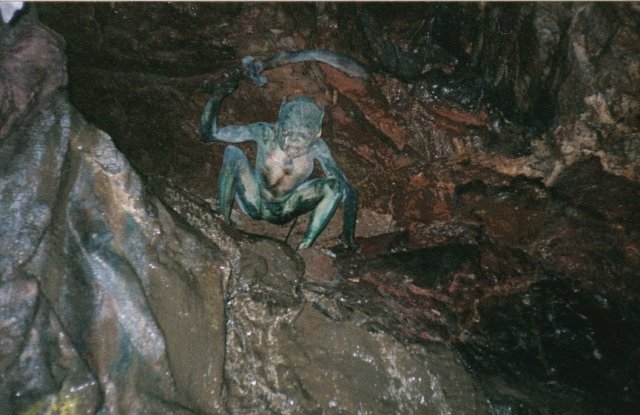 There's a new Mysterious Universe article from me that starts as follows…
"Over the years, I have collected a number of very weird stories on one particular subject that doesn't necessarily always get the coverage it deserves – regardless of whether the subject actually has any merit to it or not! It's the issue of strange, humanoid creatures living deep below the UK, whether in caverns, caves, huge tunnels, and/or old and disused mines. And we're talking about the modern era: the 20th and 21st centuries.
"Yeah, I know: it sounds like something straight out of H.P. Lovecraft. And, perhaps, that's all it is. The fact is, however, there are more than a few stories out there that suggest – just maybe – there is something to the controversy. And I stress the maybe!"
PS: The photo above relates to one of the stories in the article – one which was clearly a hoax.

About Nick Redfern
Punk music fan, Tennents Super and Carlsberg Special Brew beer fan, horror film fan, chocolate fan, like to wear black clothes, like to stay up late. Work as a writer.