Posted by: Nick Redfern on October 8th, 2012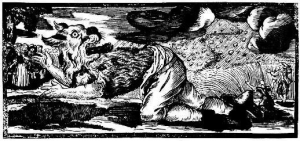 At Saudi Aramco World, Robert Lebling delves deep into tales of the strange creatures of Mesopotamia – and there's far more than a few of them!
He says: "In all the stories, the monsters take their shapes from our fears of the unknown—be it apprehensions about nocturnal noises from a forest, or worries over the ominous intentions of races in far-off lands described by returning sailors. Evidently, some monsters that first materialize on a remote continent find ways to migrate to one's own land and take up residence in a nearby wilderness or wasteland."

About Nick Redfern
Punk music fan, Tennents Super and Carlsberg Special Brew beer fan, horror film fan, chocolate fan, like to wear black clothes, like to stay up late. Work as a writer.