Posted by: Nick Redfern on December 22nd, 2012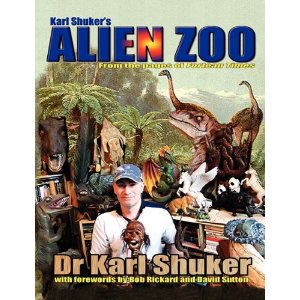 Dr. Karl Shuker, in a new post at his Shuker Nature blog, says:
"Cryptozoologically-speaking, Scotland is world-famous for the Loch Ness monster, and also for its plethora of pantheresque and cougar-like mystery cats that allegedly roam its lonely moors and shadowy glens. However, these are not the only cryptids on record from this northernmost country of the United Kingdom."
Indeed, as Karl notes, "…far less familiar but no less fascinating than Nessie and Scotland's alien big cats – is the extraordinary, and distinctly macabre, earth hound of Banffshire…"
Wondering what that might be? Well, you can find out right here…

About Nick Redfern
Punk music fan, Tennents Super and Carlsberg Special Brew beer fan, horror film fan, chocolate fan, like to wear black clothes, like to stay up late. Work as a writer.