Posted by: Nick Redfern on October 4th, 2012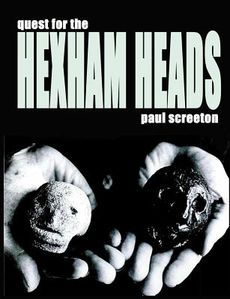 I mentioned here recently that British author Paul Screeton had just written a full-length book on one of the most intriguing, notorious and controversial of all UK Fortean cases: that of the Hexham Heads. It's a deeply weird story of stone heads (ancient or modern is a matter of debate), and their links to sightings of a range of strange beasts, one resembling a werewolf and the other a were-sheep!
Anyway, last week I received a review-copy, and a few days ago started reading it. Titled Quest for the Hexham Heads, it's an excellent piece of work, one that I highly recommend to both cryptozoologists and forteans. I'll be reviewing it as soon as I have finished it.

About Nick Redfern
Punk music fan, Tennents Super and Carlsberg Special Brew beer fan, horror film fan, chocolate fan, like to wear black clothes, like to stay up late. Work as a writer.