Posted by: Nick Redfern on April 26th, 2013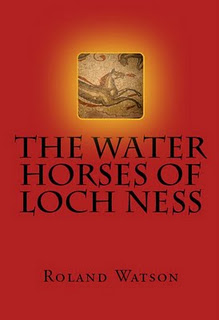 "Over ten thousand years ago, Loch Ness was covered in ice as the whole of Scotland succumbed to the last glacial advance. Note I did not say 'last Ice Age' as apparently because there are polar ice caps today, we are technically still in an ongoing ice age (albeit a quieter phase).
"However, since we assume the Loch Ness Monster had some ancestors, where would they have lived? The answer may come from a recent study on salmon genetics…"
So begins Glasgow Boy's latest piece on Nessie…

About Nick Redfern
Punk music fan, Tennents Super and Carlsberg Special Brew beer fan, horror film fan, chocolate fan, like to wear black clothes, like to stay up late. Work as a writer.