Posted by: Nick Redfern on August 28th, 2013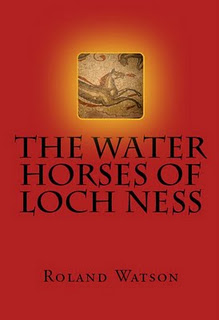 As an addition to Craig's post on the new piece of film-footage that may (or may not!) show a Loch Ness Monster, CRyptomundians might like Roland Watson's take on the growing controversy.
Watson (the author of The Water Horses of Loch Ness) says: "The first thing to note is the orientation of the object, it runs from right to left but general boat traffic would move between top and bottom."
He also notes: "The other issue is that I cannot see the other arm of a proposed bow wave. There are ripples visible at the foreground of the video but they look unconnected to this phenomenon. So I do not get the overwhelming impression that this is connected to a boat now out of view (and the witness said no boats were near)."
You can check out Roland's post (with images) right here.

About Nick Redfern
Punk music fan, Tennents Super and Carlsberg Special Brew beer fan, horror film fan, chocolate fan, like to wear black clothes, like to stay up late. Work as a writer.