Posted by: Nick Redfern on August 27th, 2013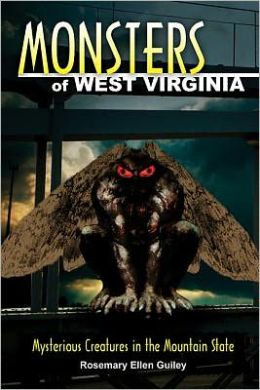 Although it was published last year, just a few days ago I received from Stackpole Books a review copy of Rosemary Ellen Guiley's Monsters of West Virginia. I'm about half way through it, and it's an excellent read, containing a great deal on Mothman, Thunderbirds, the Braxton County Monster, Alien Big Cats, Demon Dogs, werewolves and much more.
I'll hopefully finish up the reading in a couple of days and will review the book right here at CM. In the meantime, here's where you can get a copy.

About Nick Redfern
Punk music fan, Tennents Super and Carlsberg Special Brew beer fan, horror film fan, chocolate fan, like to wear black clothes, like to stay up late. Work as a writer.