Posted by: Lyle Blackburn on May 22nd, 2015
I'll be a guest on Beyond the Edge Radio Sunday May 24, 8-10pm EST.
Beyond the Edge Radio takes you on a wild ride into the world of the unknown and unexplained each week. Join your host Eric Altman and Marie Samuels as they provide you with quality guests, insight from their many years of research experience, and commentary into the topics other shows refuse to talk about. LIVE! Every Sunday Night at 8pm-10pm ET. Prepare yourselves to go… BEYOND THE EDGE!
Creature Features is back as we head south to Fouke Arkansas and Bishopville South Carolina and welcome Author, Musician, and Cryptozoologist Lyle Blackburn.
Eric, Marie and Karyn talk with Lyle Blackburn about his research, and books The Beast of Boggy Creek and the Lizardman of Bishopville South Carolina and look at some famous Creatures of the south!
About Lyle…
Lyle Blackburn is an author, musician, and cryptid researcher from Texas. His investigative cryptozoology books, The Beast of Boggy Creek and Lizard Man, reflect his life-long fascination with legends and sighting reports of real-life 'monsters.' During his research, Lyle has often explored the remote reaches of the southern U.S. in search of shadowy creatures said to inhabit the dense backwoods and swamplands of these areas.
Lyle is also a staff writer for the monthly horror magazine, Rue Morgue, and founder of the rock band Ghoultown.
Lyle has been heard on numerous radio programs including Coast To Coast AM, and has appeared on various television shows airing on Discovery, Animal Planet, Destination America, A&E, HGTV, and CBS.
Most recently, Lyle served as a consulting producer and special episode host for the tv show Monsters and Mysteries in America.
To learn more about Lyle visit his website and join us this week for another episode of BTE Radio's Creature Features.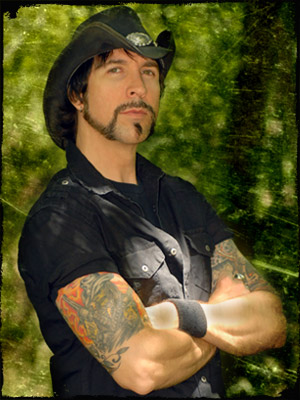 About Lyle Blackburn
Lyle Blackburn's research and writing on the subject of legendary creatures and unexplained phenomenon has been widely recognized as some of the best in the field of cryptozoology. His previous books, including The Beast of Boggy Creek and Momo: The Strange Case of the Missouri Monster, offer a balanced view of the subjects while delivering gripping accounts of real-life mysteries. Lyle is a frequent guest on radio programs such as Coast To Coast AM, and has appeared on television shows such as Monsters and Mysteries in America, Finding Bigfoot, and Strange Evidence. Lyle has also been featured in several award-winning documentary films, including Boggy Creek Monster and The Mothman of Point Pleasant. For more information, visit Lyle's website at: www.lyleblackburn.com