Posted by: Seth Breedlove on September 1st, 2017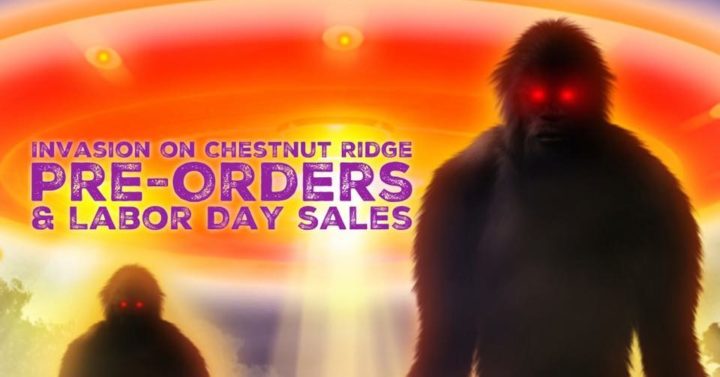 It's official! Invasion on Chestnut Ridge is now open for pre-order AND we've launched a massive, statewide Labor Day sale!
Order here!
"Invasion" tells the true story of one of the more bizarre places in America, and the unusual activity that has taken place there for decades. Ahead of the launch of the film, the official trailer has been released. Delving into one of the most intriguing, and unusual areas this side of the Bermuda Triangle, the film will tell the tale of the Kecksburg UFO crash, the Uniontown Bigfoot/UFO sightings, encounters with a large, prehistoric bird in Keystone State Park and much more.

About Seth Breedlove
Seth Breedlove is a freelance investigative journalist, filmmaker, and radio show host. He has contributed content to numerous websites on a variety of topics. He served as a columnist for the Massillon Independent, helming a weekly column titled "Slice of Life" that ran on the front page of the paper. In addition to his column he has covered news stories and daily assingnments for the Medina Gazette. In 2014 he started SasWhat: a Podcast About Bigfoot with co-host Mark Matzke where each week they discuss the subject as a whole and interview various personalities from the field. Seth has also researched and examined historical Bigfoot reports from across the country, compiling an extensive database of newspaper articles dating back to the early 1800's.