Posted by: Guy Edwards on February 6th, 2011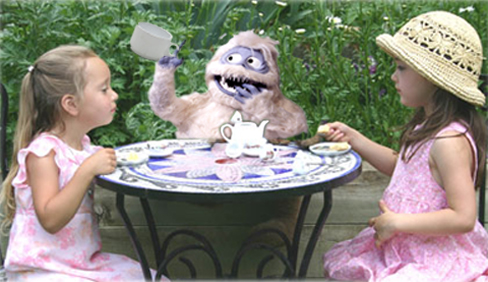 At the Russian news source, The Voice of Russia, Alexei Chernichenko reports a new enthusiasm for the Yeti. An enthusiasm that has escalated since National Yeti Day November 11th
For their part, local business people were quick to capitalize on the Yeti boom by opening a fancy restaurant in the Gornaya Shoriya mountains, thought to be Yeti's habitat. The restaurant includes the Abominable Snowman's personal chill-out room, where the owners said he will "really enjoy himself."
Even an endorsement from Igor Burtsev, famous Russian Yeti researcher and director of the International Center of Hominology.
"As I see it, Kuzbass business people are almost sure to benefit from this…Dozens of corresponding cafes, restaurants and museums annually open their doors there." Igor Burtsev continues, "Jokes aside, I do believe that the Yeti really exists, and keeping in touch with him remains my top priority."
Read the rest at BigfootLunchClub.com

About Guy Edwards
Psychology reduces to biology, all biology to chemistry, chemistry to physics, and finally physics to mathematical logic. Guy Edwards is host of the Portland, OR event HopsSquatch.com.