Posted by: Nick Redfern on May 28th, 2015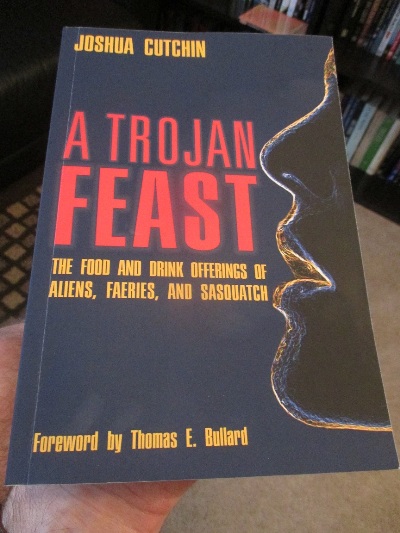 Over at Mysterious Universe, I review Joshua Cutchin's just-published book, A Trojan Feast, which I recommend to just about everyone who has an interest in the world of the unknown – even the skeptics and the solidly belief-driven.
Here's how the review begins:
"Now and again, a book is published that is destined to become a classic. Granted, it doesn't happen too often nowadays in Ufology, but when it does, it's well worth the wait. There is one that falls into that exact category and which has just been released: Joshua Cutchin's A Trojan Feast, which is published by Anomalist Books. With the subtitle of The Food and Drink Offerings of Aliens, Faeries, and Sasquatch, this is – in my view – the definitive study of an aspect of the paranormal that has, until now, been vastly unappreciated and consistently misunderstood.
"Before I get to the matter of what A Trojan Feast is about, it's important that I explain what it's not about. This is not some simplistic study of why Bigfoot likes to eat apples or aliens from Zeta Reticuli have a particular taste for strawberry ice-cream. No, this is a book that delves deep into the long and notable history of food-based interaction between us, the human race, and magical and supernatural entities from…well, somewhere."

About Nick Redfern
Punk music fan, Tennents Super and Carlsberg Special Brew beer fan, horror film fan, chocolate fan, like to wear black clothes, like to stay up late. Work as a writer.